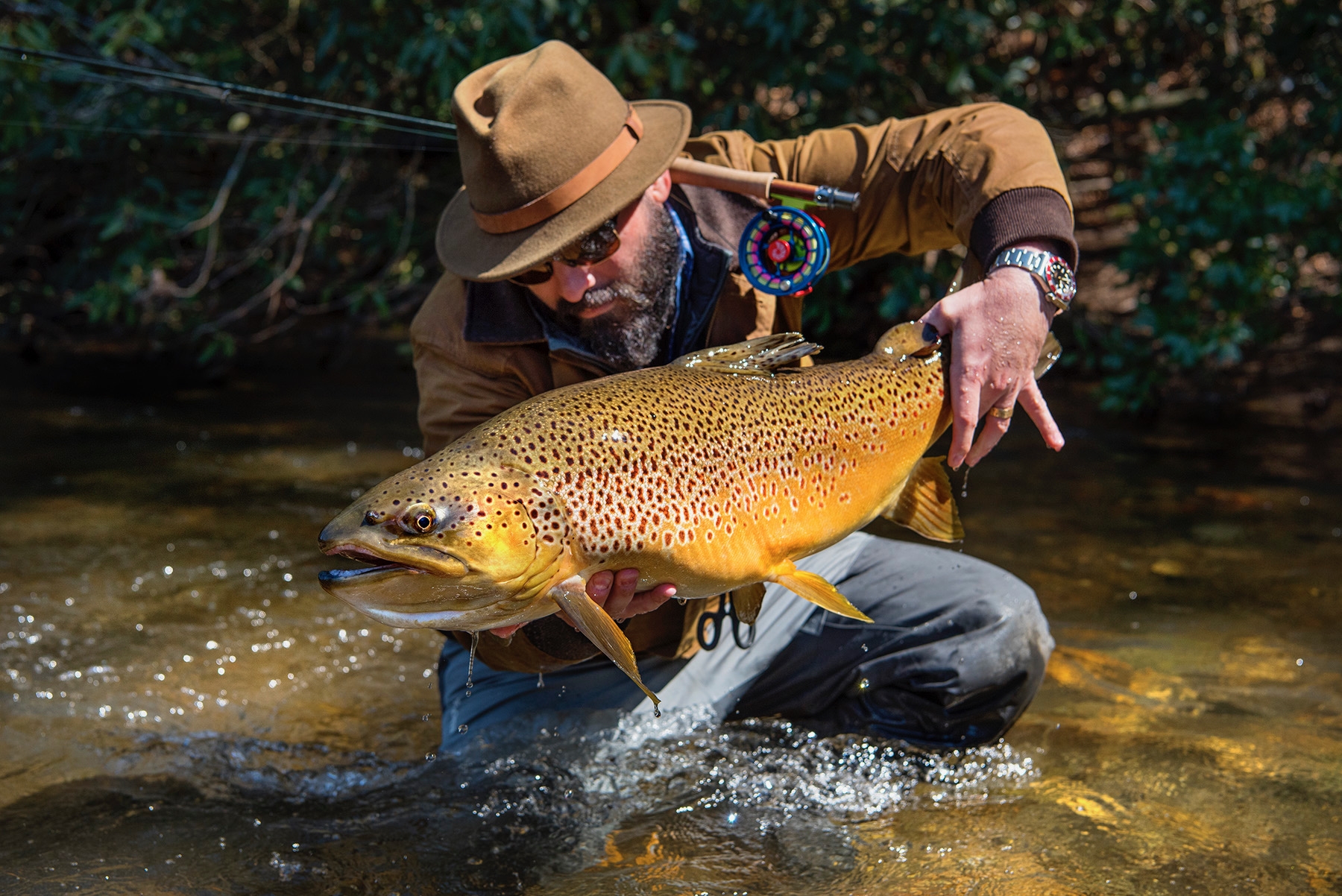 the trout capital of the south
Blue Ridge, GA
Fly fishing for
trout
As you can see from our pictures we love to capture the beauty of the native trout. We are 100% catch and release and we respect the fish and the waters in which they reside. Fly fishing for trout is all about the experience as well as keeping the safety of the fish our first priority. Take a look through our photo gallery and try to keep your jaw from hitting the floor.
Guide:
Will Taylor
Will Taylor, Pro guide and owner of Fly Shop Co is a native of Blue Ridge. Will has been hunting trout since he was a young kid and pretty much hasn't stopped. His level of skill and years of experience with the sport make Will the ultimate guide. Will takes pride in his ability to put clients on fish regardless of their ability. He brings expertise and humor to the sport as well as humility.
Will is a great guide who puts his client's safety first, he is professional, friendly, and above all he is a patient teacher and listener. He will work hard to make your fly fishing experience one to remember.
Destination:
Blue Ridge, GA
There is no shortage of water here. Blue Ridge is also referred to as the Trout Fishing Capital of Georgia. Anglers from all over the country visit Fannin County for the trout fishing. The Toccoa, Noontootla, Jack's River, Rock Creek, and Cooper's Creek are all bodies of water where trout can be found. But the best way to ensure safety and proper fishing conditions is to use a guide service. We recommend you contact Fly Shop Co of Blue Ridge for your fishing trip.